Your one stop shop for domain registrar endpoints.
The Partner Central
Partner Central panel gives you all the tools you need, to manage all aspects of your .ng domains with detailed billing records and direct link with the Registry (NiRA).
We built the Partner Central while listening to our first batch of partners, providing timely and adjustments to fit the need of a domain company and hosting providers. We are confident you will find it great for your business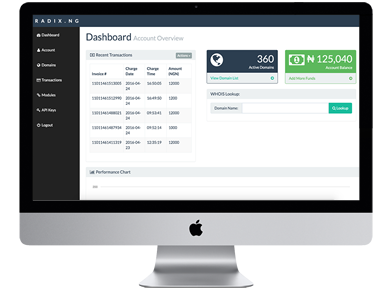 Full Support for WHMCS
We fully support the Web Host Manager Complete Solution so you have complete control over the look & feel of your website; we offer the best quality so you take your site up and running in no time.